FAQ
Frequently Asked Questions and other important information.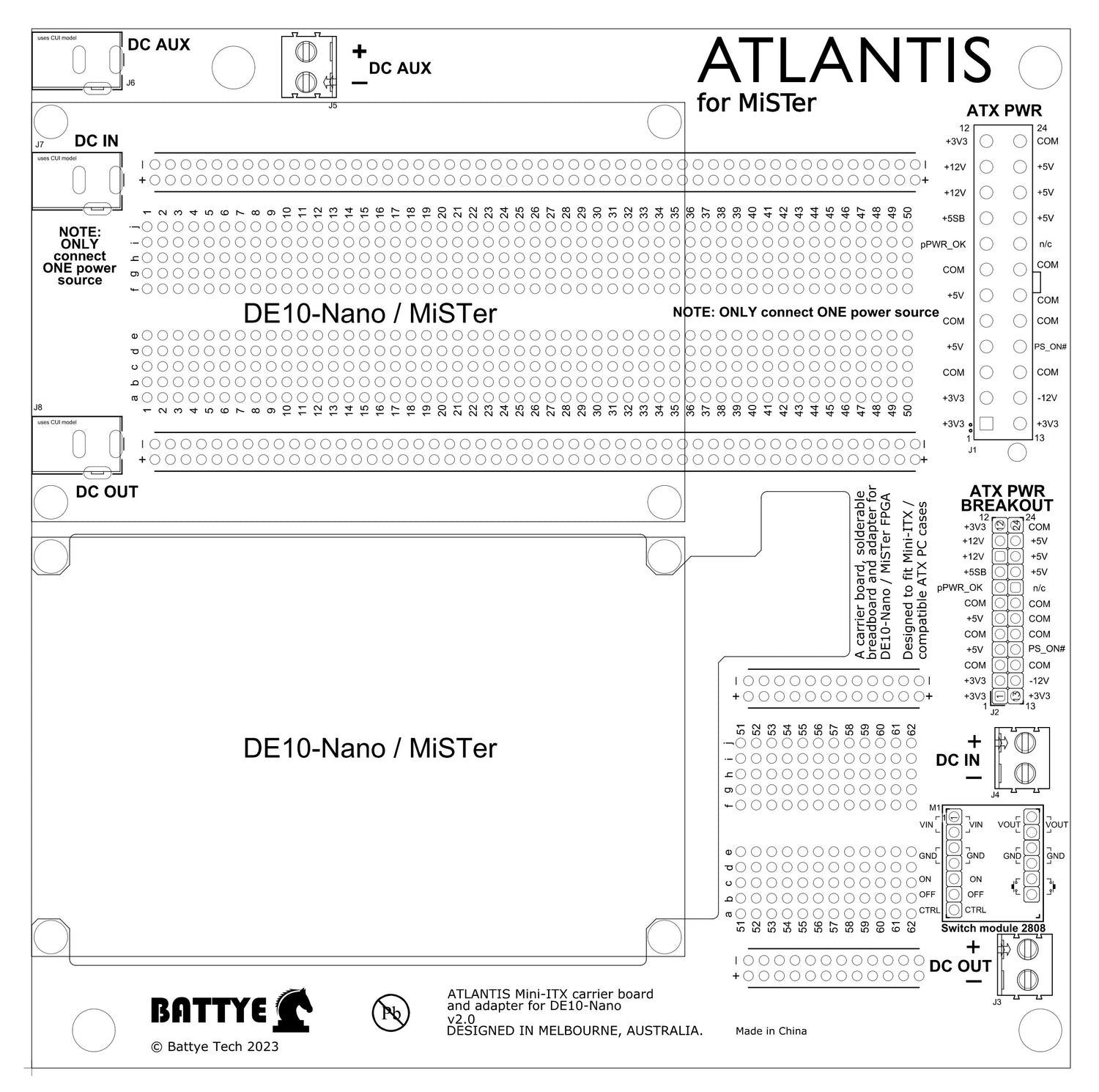 What are some typical layouts and components to use with my ATLANTIS for MiSTer?
Find more information on the layout and examples of typical use cases here.
Schematics and examples
Useful and affordable third party accessories
When it comes to affordable PC cases these days, the skies the limit. Check out some options we've used, including handy USB connectors to get the most out of your case.
Accessories